Serving Greater Des Moines Families Since 1955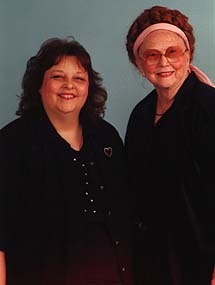 Betty Hill Dance has brought over six decades of dance excellence to the families of Greater Des Moines.
Betty Hill Swander, who took dance as a child, opened a studio in 1955 to teach little girls to dance. Her daughter Debbie Westphal Swander has extended that legacy from 1975 to the present. Together they have devoted their professional lives to creating a positive, professional, and appropriate learning environment for their dancers. Add to that the theatrical pizazz and glamourous performances that have made us famous, and you have a studio that has set the standard for dance in central Iowa--and beyond.
Read about The Era of "Miss Betty:" 1955 to 1975
Read about The Era of Debbie and Betty: 1975 to 1985
Read about The Era of "Debbie's Dance Magic:" 1985 to the Present
Throughout these six decades of dance we have continued our promise to create a wholesome and all-American program for our students. We use clean-cut music, moves, and costuming and emphasize our signature Broadway approach.

Our students and parents now have a diverse program with the advantages of a successful family business that has served thousands of students and their families for over six decades, plus the cutting-edge excitement that comes from our commitment to excellence in education and performing.
The roots of tradition and the wings of creativity: that's Dance Magic!